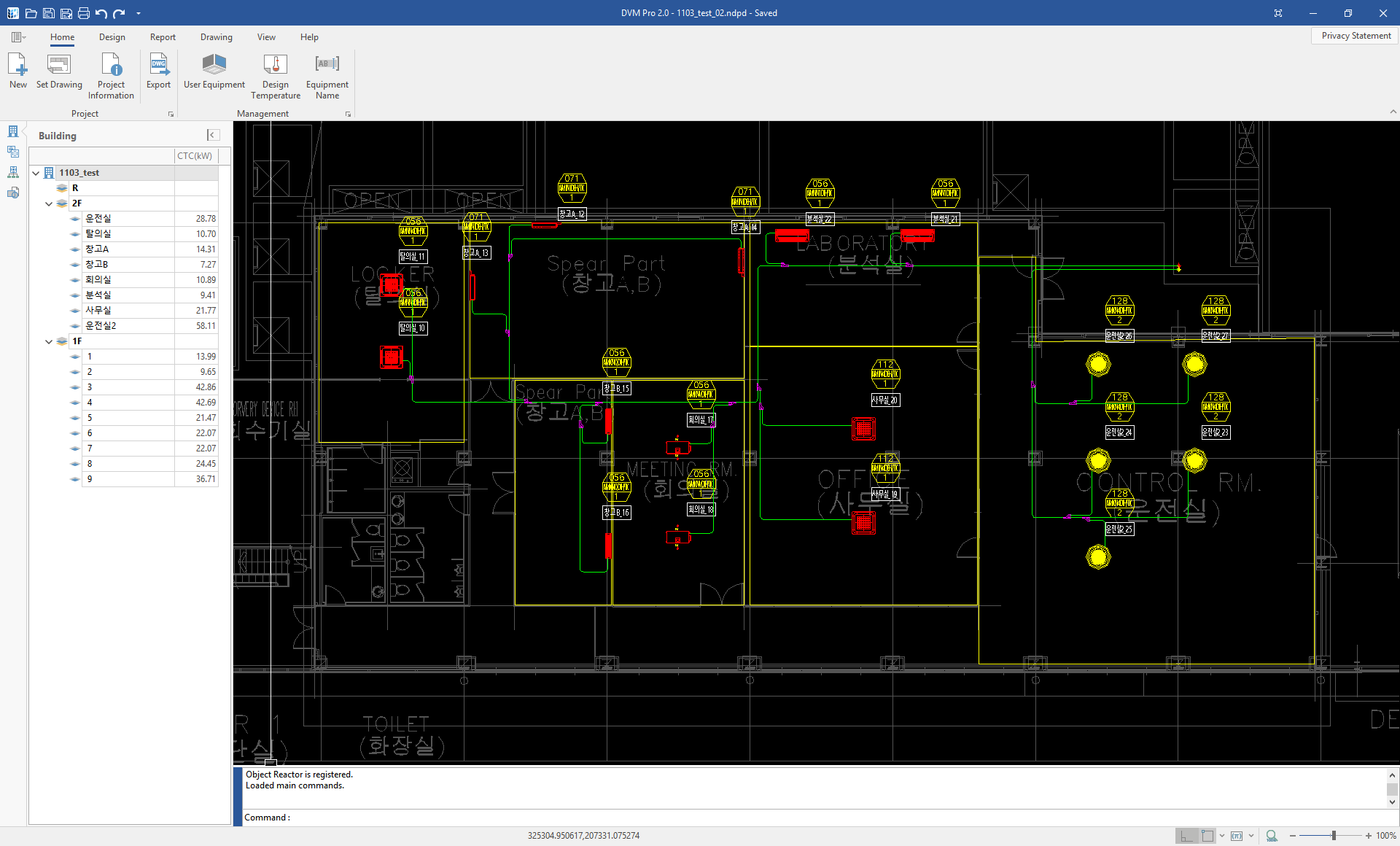 Piping design
Refrigerant piping and drainpipes can be drawn automatically,
using the correct material and size to suit the installation
guidelines perfectly.
Report
As well as a basic report, it provides integrated drawing data,
including the equipment, power supply,
and communication wiring diagrams.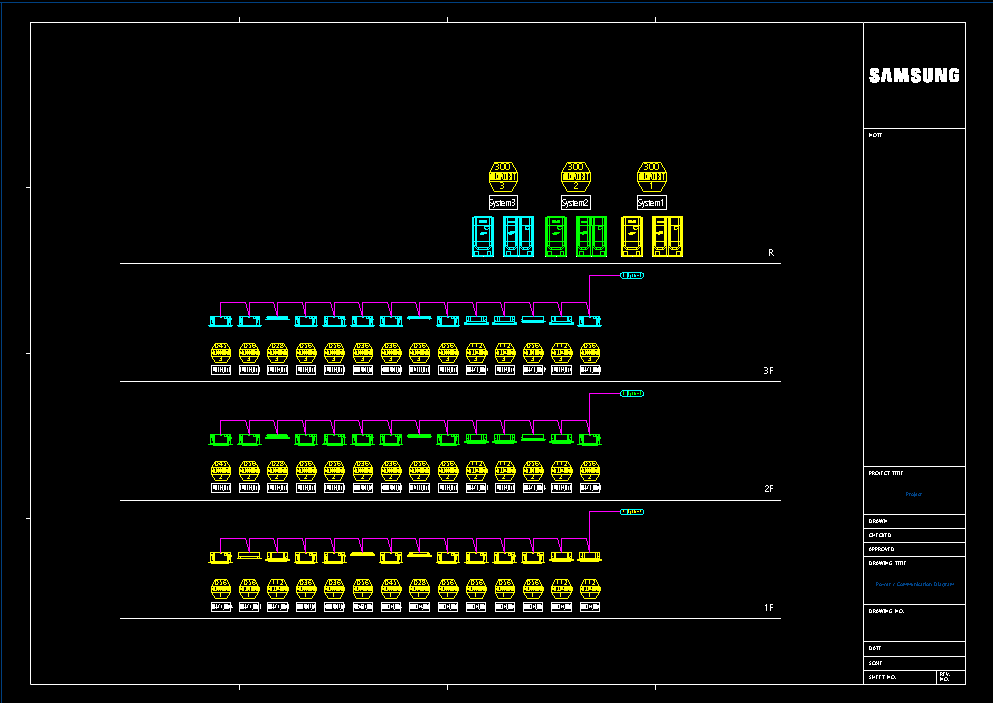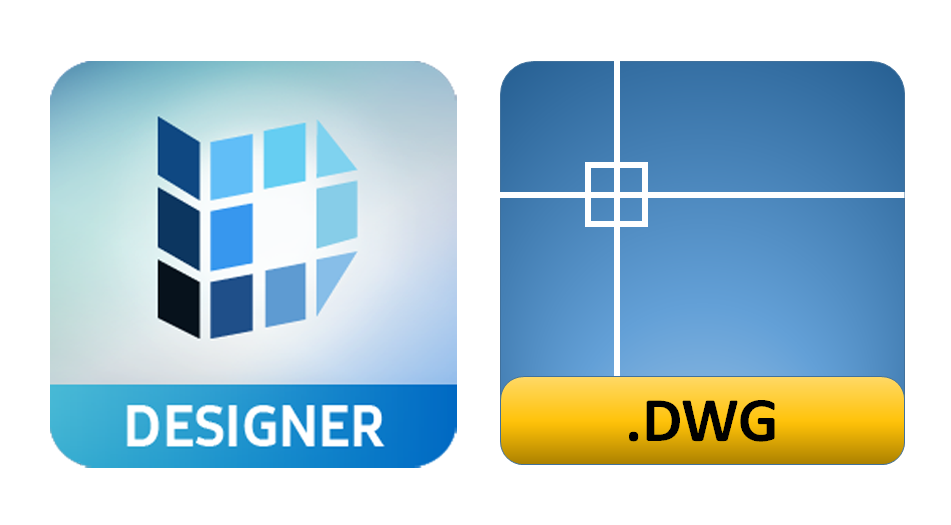 Compatible with AutoCAD
It is compatible with commercial CAD programs,
including AutoCAD, for added convenience.
Exported design and drawing data can be easily handled
and modified separately.
Module design
Lets you design the system in modules,
which can be easily duplicated without wasting time
and effort on repetitive tasks.
So you can quickly complete a whole system.